New Hope Community Impact 
We are starting up a new ministry for the community. This will include a drop in centre which will have a gym, pool table and area for people to meet. We will also run an art centre and budgeting courses and other community projects.
We have most of the equipment already but we are still praying for a building to run it in.
Please pray for the funds so that we can lease a building and also for more personnel to help run these programs. If you are interested or have more questions please contact us.
---
CAP Money Course
Need to get your finances in better shape? Would you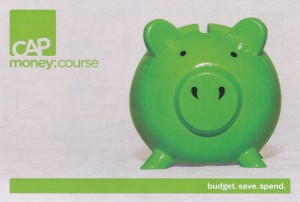 like to have more control of your money rather than your money controlling you?
This is a free budgeting course run over three sessions giving you a simple system to better manage your money.   You will learn how to create your own personal budget using online tools, talk about how to set goals, cut expenditure, deal with debt,  live on cash and get more control over your finances.
CAP Money is a course created by the Christians Against Poverty which has been helping NZers out of debt since 2007.  It is being run in our community by New Hope Fellowship.
For more information contact Julie on 021 02963455 or email julie@newhope.org.nz
To find out more, go to www.capmoney.org